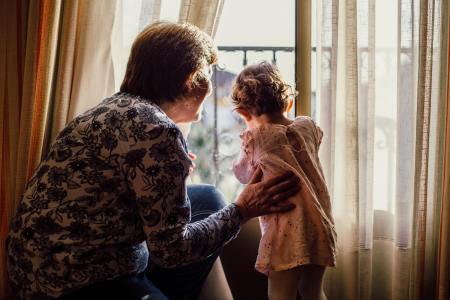 By Betsy Smith, Network Shareholder and Partner Manager at Elder Law of Michigan
Since 1978, across the state of Michigan, senior citizens over the age of 55 have been participating in the Michigan Association Foster Grandparent or Senior Companion Programs (MAFG/SCP). The MAFG/SCP has a goal to assist senior citizens in living an active, healthy life by volunteering and making a positive impact on their community.
It is well known that grandparents play an important role in children's lives. Through the Foster Grandparent Program, volunteers will have the opportunity to mentor children in their area who might need extra adult support. Volunteering with younger generations enables seniors to share important life lessons and potentially bridge the generation gap. Within the state of Michigan, there are thousands of local organizations where seniors can volunteer. Participating organization range from schools to churches, as well as other facilities for youth in need. This program provides a way for volunteers to stay active and healthy by serving children and youth within their communities.
Senior Companion volunteers will serve as advocates to vulnerable adults who may be in poor health and who may be isolated. Volunteering with these older adults in private residences, community sites, or even mental health centers will provide the opportunity to build strong friendships and help improve the life of someone in need. Simply having a conversation or going for a walk can provide much needed encouragement and support.
Eligible volunteers for either program will earn a tax- free hourly stipend, transportation reimbursement or provisions, and other benefits.
According to MAFG/SCP after just one year….
Nearly half the volunteers reported improved health and well-being.
Almost two-thirds of the volunteers reported a decrease in feelings of isolation as well as improved social connections.
Over two-thirds of volunteers who reported symptoms of depression reported fewer symptoms by the end of the first year.
Volunteering is just one way senior citizens can maintain a healthy lifestyle. Check out the Michigan Association of Foster Grandparent & Senior Companion Programs for more details on how to register.
---
Betsy is the MiCAFE Network Shareholder and Partner Manager at Elder Law of Michigan. She has been a member of the Elder Law of Michigan team since September 2019. As the MiCAFE Network Partner Manager at Elder Law of Michigan, Betsy provides outreach, training, recruitment, and education to MiCAFE Network Partners and stakeholders.