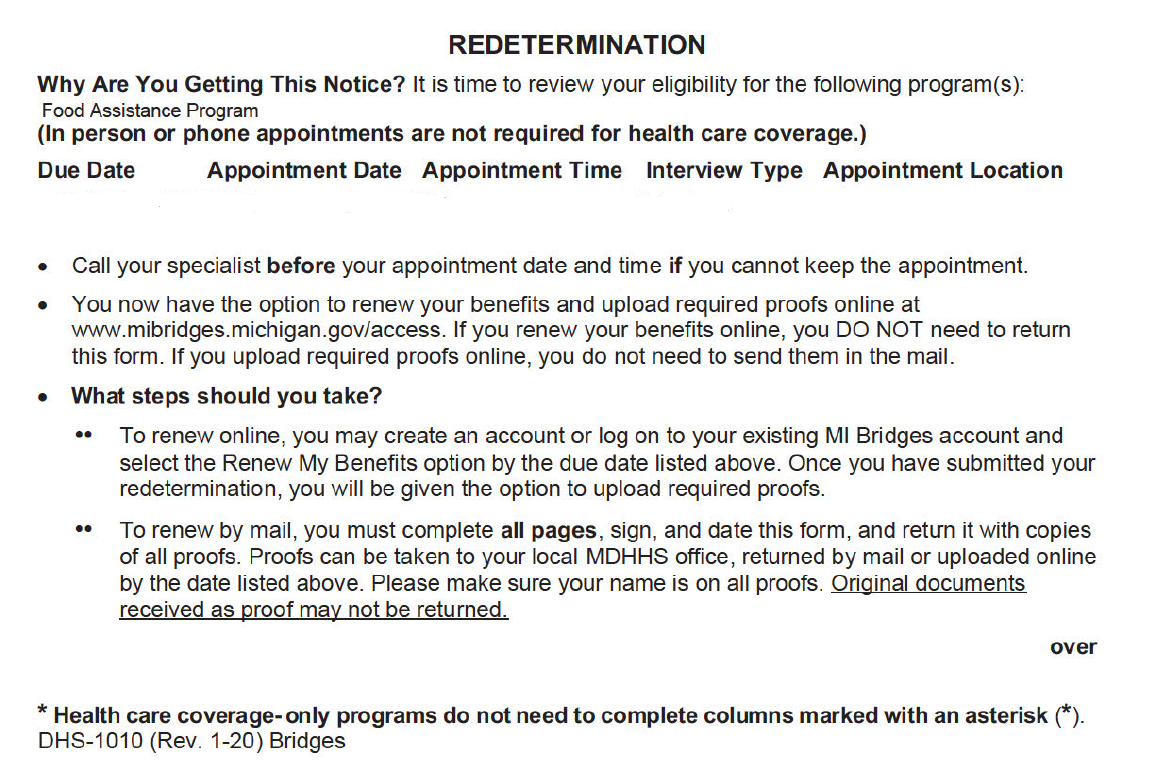 By Darling Garcia, Director of Community Services at Elder Law of Michigan
On March 23, 2020, Michigan's SNAP Request to Extend Certification Periods and Adjust Reporting Requirements Due to COVID-19, was approved by the USDA Food and Nutrition Service (FNS). This means that all SNAP certification periods have been extended by six months beginning with re-certifications due by the end of March. The approval also means that that all periodic report form (Semi-Annual Contact Report and Mid-Certification Contact Notice) due dates are extended, starting with those due in March.
SNAP benefits scheduled to expire in March, April, and May 2020, have been extended for 6 months- until September, October, and November 2020.
To read more about USDA granted waivers, please read here.