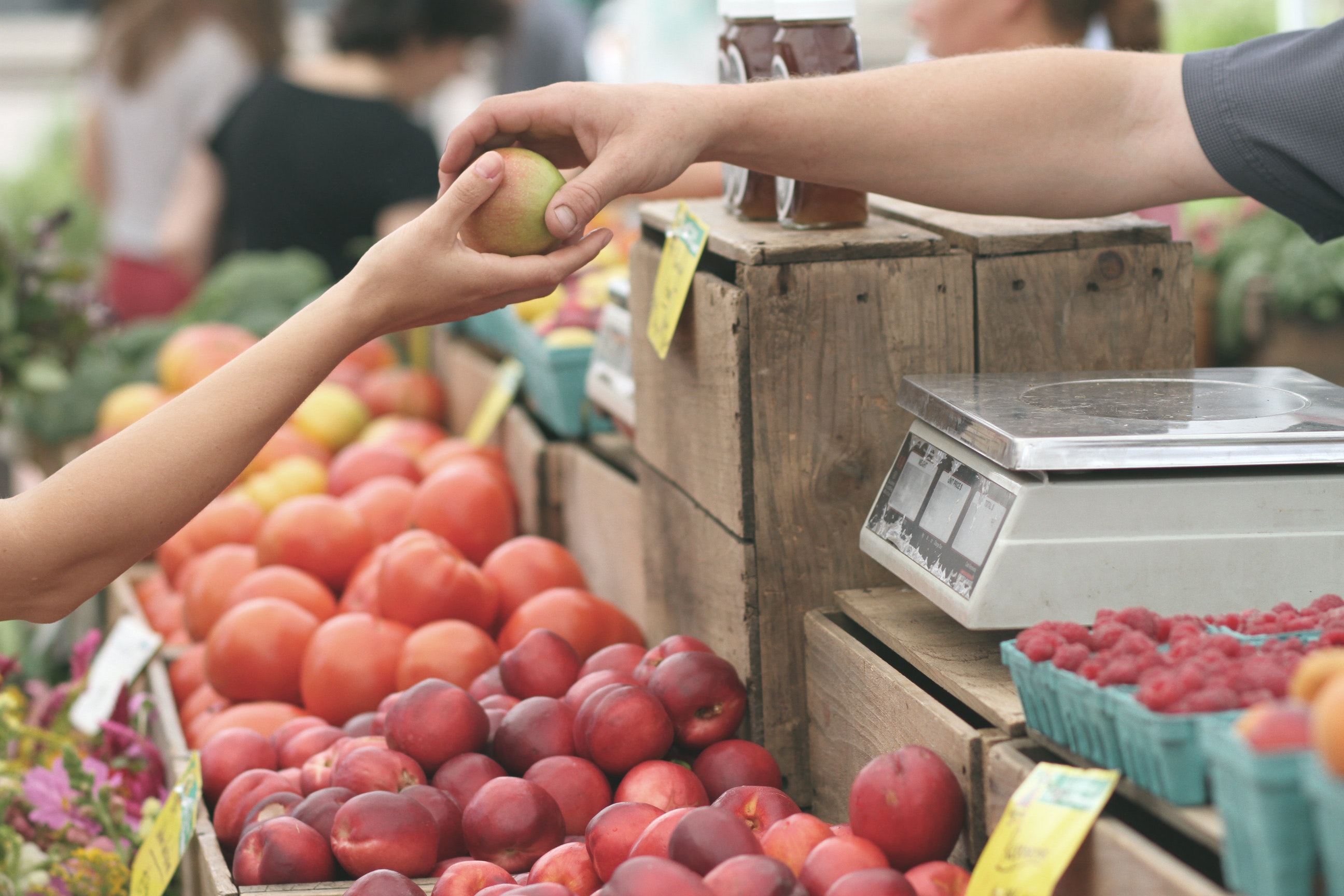 By Nicholas Goodman, MiCAFE Network Specialist at Elder Law of Michigan
What do cherries, pickles, and beans have in common? They are just a few of over 300 commodities produced in Michigan according to the Michigan Department of Agriculture and Rural Development. Michigan has a rich agricultural past and present. You can take advantage of local bounties at farmers markets throughout the state.
The Michigan Farmers Market Association (MIFMA) is a fantastic resource for recipes, education, and learning about farmers markets. Farmers markets are more than just a place to buy corn with cash, but first, you have to know where to find one! MIFMA has an interactive map to find your nearest farmers market. You can search by county, city, or day of the week a market is open.
There are many types of "currency" utilized at farmers markets. Cash is always welcome, however with debit and credit cards being more commonplace, market vendors typically accept those as well. A few other ways to purchase items at farmers markets are the Michigan Bridge Card, Double Up Food Bucks, and Market FRESH coupons. The map provided by MIFMA allows you to filter out markets that accept these programs.
Why not just go to a grocery store? There are a wealth of reasons to shop at farmers markets!
Try new foods! Farmers markets might carry unique fruits or vegetables unavailable at chain stores.
Support local farmers and families! When you purchase food grown a few miles away, the people who live just a few miles away can make a living.
Know where your food is from. Grocery stores truck in food from all over the world. The apples you crunch might have just come off the tree the day before!
Be a part of your community. Making friends with vendors and shoppers is a great way to network and learn more about your community. You never know who you'll meet.
Farmers markets can open a whole new world of flavors, shapes, and colors. What are you waiting for? Go find your nearest farmers market!
---
Nicholas Goodman is a Network Specialist for MiCAFE. He has been a member of the Elder Law of Michigan team since October 2013. As a Network Specialist, Nick assists Michigan seniors with benefit applications and serves as an advocate for the health and safety of seniors.