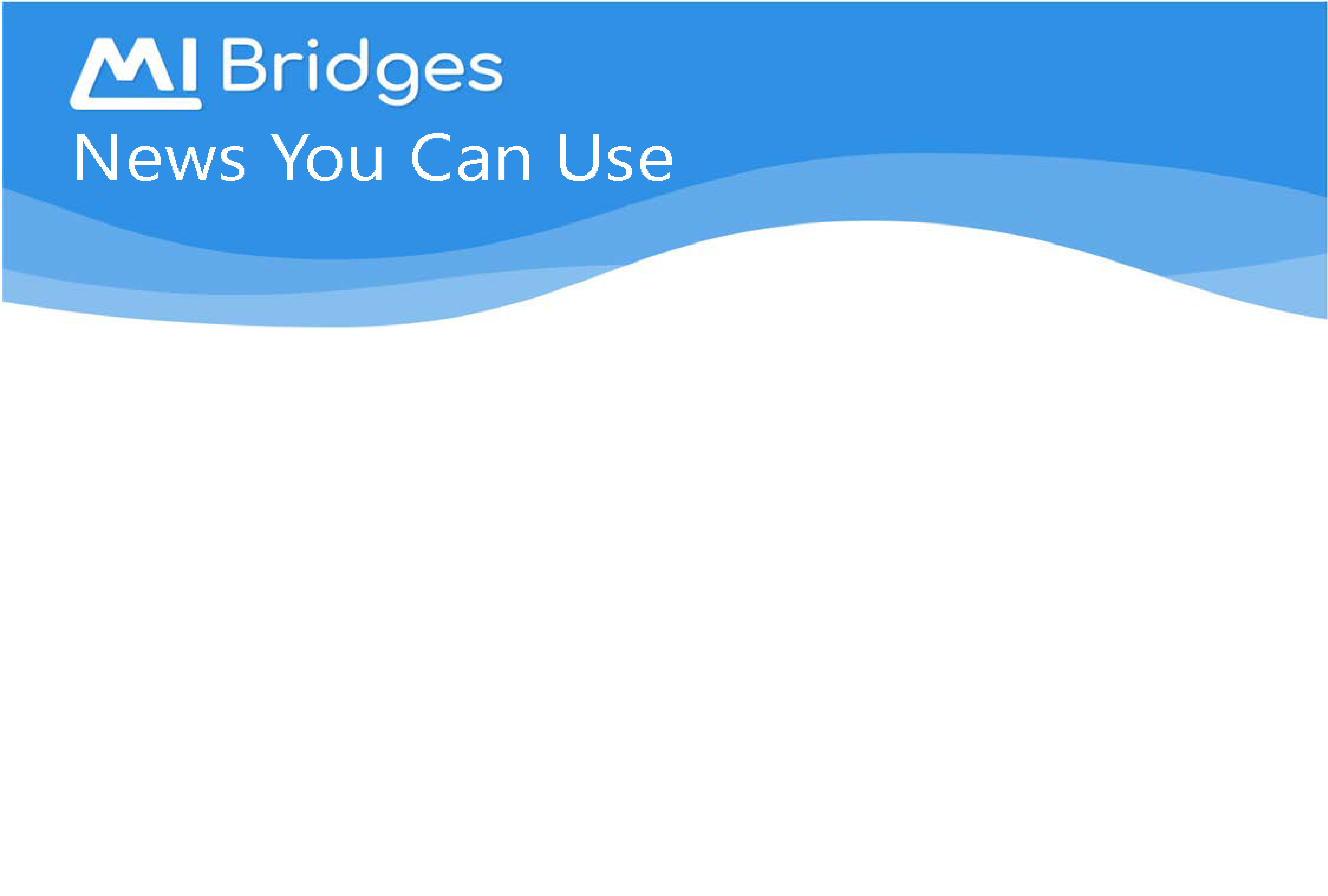 MDHHS has published the November 2020 MI Bridges Bulletin. Here some highlights:
MI Bridges received updates on 11/16.
MI Bridges will now proactively suggest a referral to an Area Agency on Aging or Michigan Works, depending on information provided on application.
The process for new Navigation Partners to access their dashboard has been improved and clarified.
Clients can now opt in to be notified by text and/or email when MDHHS announcements are made in MI Bridges.